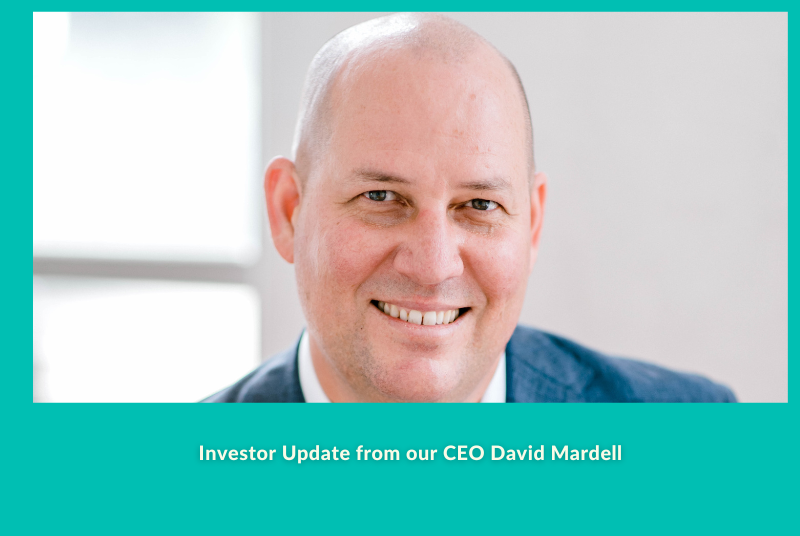 From our CEO – David Mardell.
February 2023
Over the last 9 months, we have seen a rapid increase in interest rates from the Reserve Bank Australia.
Since May 2022, Skyring has taken a strategic and conservative view with increasing our investor's rates as we decided to work alongside our borrowers during this cost escalation period knowing that our depositor's rates have been exceeding market returns for the past 2 years.
In January, our Skyring Board held our quarterly meeting and formed a forward view that it is now the appropriate time to increase our Skyring Fixed Income Fund monthly distribution returns for our investors. This will be an increase to 6.50% p.a. and will be applied to all existing and new investors effective from 1 March 2023.
Skyring Platinum Fixed Income Fund distribution rates will be increased from the next quarter, 1 April 2023. These rate increases will further cement Skyring as a leader of choice in the fixed interest space in Australia. Skyring has always maintained its view that we are the conservative portion of clients' portfolios and the lever that delivers the low volatility and consistent income for lifestyle outcomes for our clients.
We like consistency, and over the last 24 months we have maintained our distribution rates across all our Fixed Income Funds whilst other competitors followed the diminishing lead from the Reserve Bank which ultimately eroded the amount of income that investors could earn from their capital. (See below table).
THE POWER OF COMPOUNDING
To explain this erosion, if you had $100,000 in the Skyring Fixed Income Fund for the last three years, you would have earned $18,540 in income, compared to $6,060 based on 772 peers performance  over the same period as provided by the Eureka Report. Had the Skyring Fixed Income Fund distributions been reinvested monthly, then the resulting income would have been greater.
Our Skyring team is steadfast in the view that OUR investors ARE our clients, NOT our borrowers and this is the difference in the way that we actively manage our portfolios for our clients.
Our Board understands that economic cycles are fluid and that building our investors and family's wealth over the long term is paramount and increasing our rates goes a long way in supporting this view.
Until next time,
David Mardell, CEO