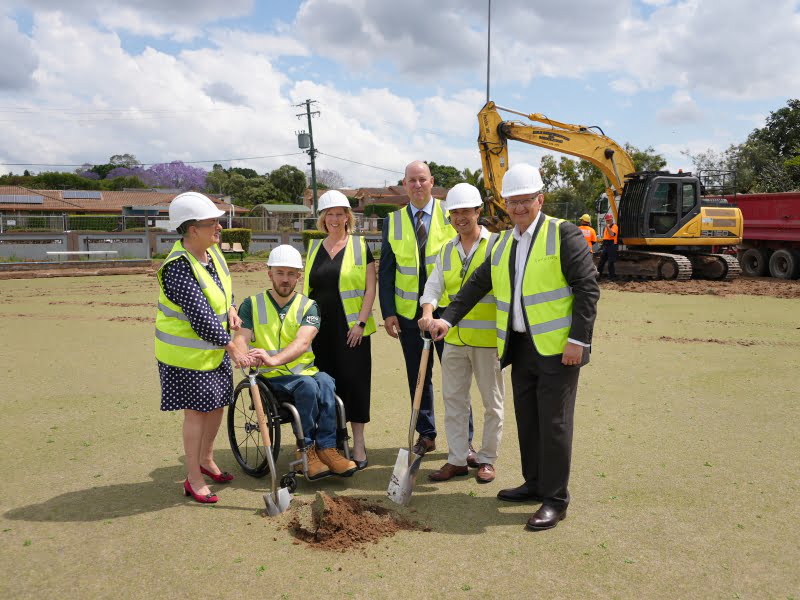 Opening Ceremony of Skyring's Assisted Living Development – Ipswich QLD
We are delighted to share our latest video showcasing the opening ceremony for Skyring's $13 million dollar Assisted Living Accommodation development in Ipswich, Queensland.
It was wonderful to have Federal, State, and Local Council members in attendance;
Federal Member for Blair, the Hon Shayne Newman;
Queensland State Member for Ipswich, Jennifer Howard MP;
Ipswich City Councillor, Kate Kunzelmann;
amongst other dignitaries and of course our dedicated team who design and deliver this amazing accommodation.
These 15 high physical support apartments compliment the Skyring Assisted Living Accommodation Fund's other housing developments which include Respite Care, Robust housing, and Short Term Accommodation facilities designed to tackle Queensland's accessible housing shortfall.
Also in attendance was Brad Grove, the captain of the Skyring Wheelaroos World Cup squad, who was kind enough to take time out of his busy schedule to present autographed Wheelaroos jerseys and signed footballs before departing for November's World Cup in England.
At Skyring we have an income focus for our clients portfolios and these assets deliver strong Government supported income streams as part of the NDIS.
We thank all existing investors for their support since the commencement of the $50 million SALA Fund in July 2021.
To date, the Fund performance has exceeded our expectations and the demand for accommodation in the disability support sector is unparalleled.
Find out more about the Skyring Assisted Living Accommodation Fund (SALAF)