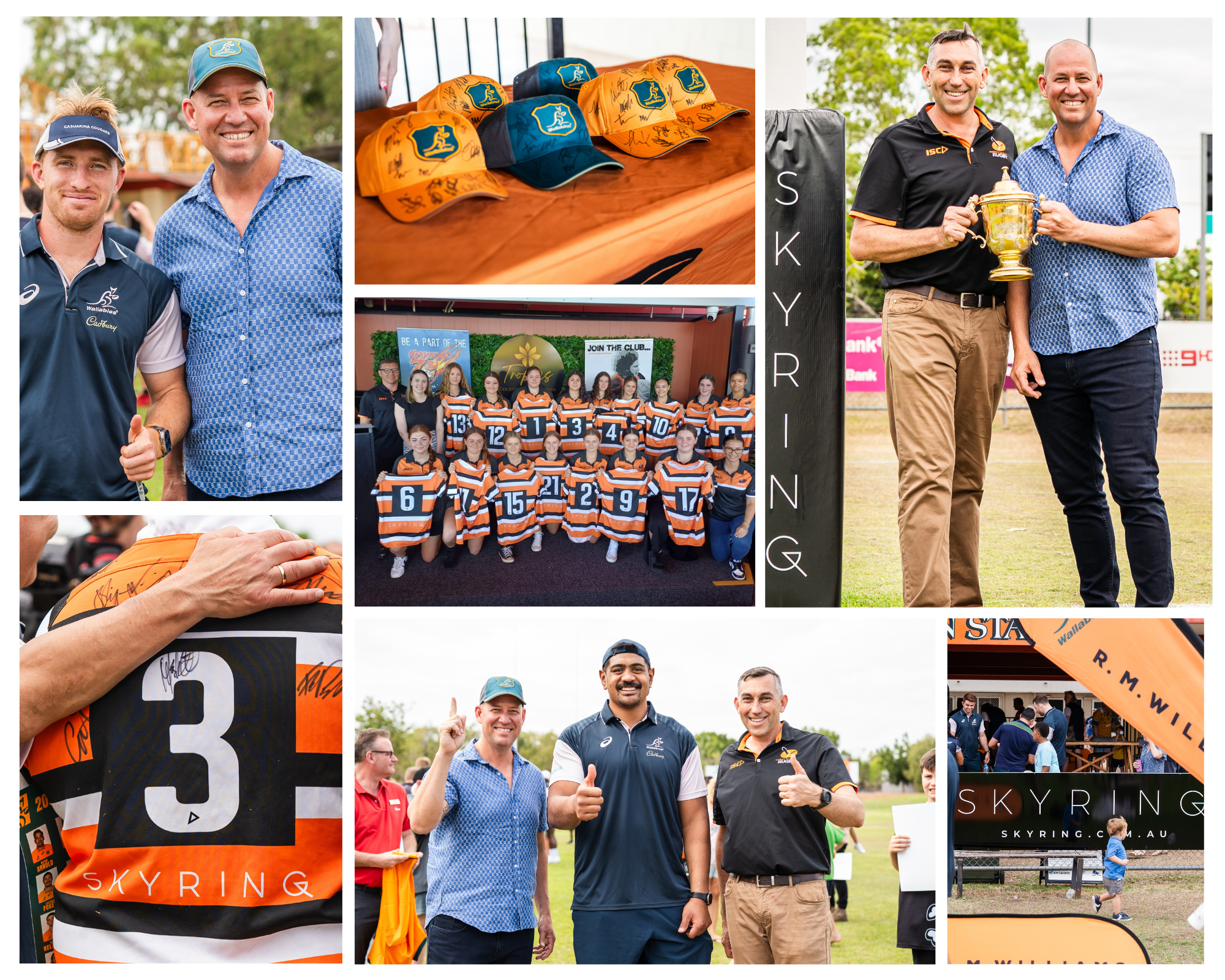 Skyring's newest partnership with NT Rugby Union has officially begun as the Rugby Park's naming rights sponsor for the upcoming golden decade of Australian rugby.
On the 11th of August, David Mardell our CEO, attended the launch of Skyring Rugby Park in Darwin, alongside the Wallabies and the local Darwin community. The NT Rugby Park will now be known as Skyring Rugby Park in a 10-year partnership deal, which is an exciting opportunity for both parties!
Skyring enjoys affiliation with sporting teams – with previous relations with the Wheelchair Rugby League Wheelaroos, where we helped support and raise awareness for their sport.
Darwin has been kind to us and we want to repay that by raising awareness and supporting not just top level rugby in the NT, but also grassroots and junior representative program.
We are all very much looking forward to the season kick-off in October, and we wish all the teams their very best in their preparations and training.