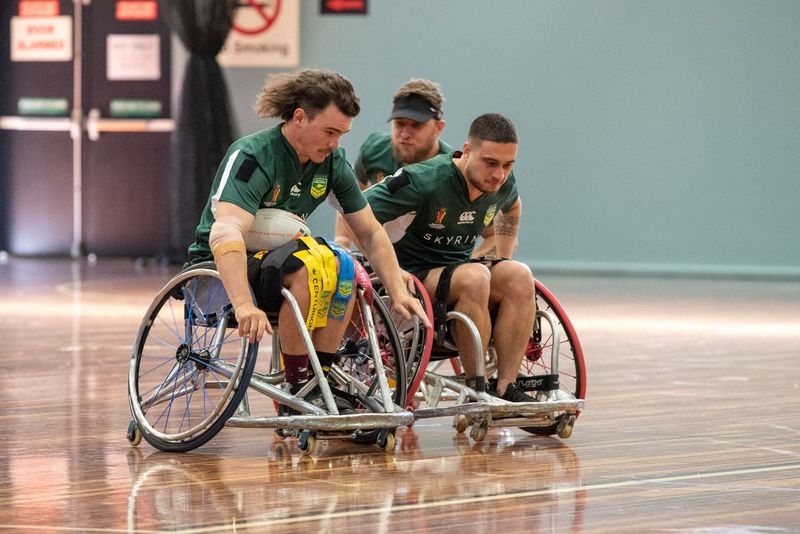 WHEELCHAIR RUGBY LEAGUE WELCOMES FOX SPORTS WORLD CUP BROADCAST ANNOUNCEMENT
Wheelchair Rugby League Australia (WRLA) and the Skyring Wheelaroos are delighted with the announcement that all 61 matches of this year's Rugby League World Cup will be shown live and exclusive on Fox Sports and Kayo.
This year's Rugby League World Cup is significant to Wheelchair Rugby League, where the sport will be part of the main tournament alongside the men's and women's games for the first time.
Fifteen wheelchair rugby league matches will be broadcast as a key component of the World Cup broadcast package.
WRLA Chair Martin Meredith believes that the broadcast deal is a game-changer for the sport, commenting, "we are thrilled that Australian audiences will be able to follow the Skyring Wheelaroos World Cup campaign live. The tournament will promote greater awareness of our inclusive version of Rugby League and compound the sport's growth across Australia.
"Our athletes are more than ready to proudly represent their country and can't wait to compete against the best of the best."
The Skyring Wheelaroos will compete against England, France, Ireland, Scotland, Spain, USA and Wales, with Australia v England held on 3 November 2022.